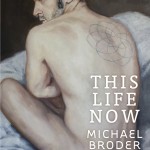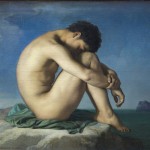 It's 2015 and I want to start blogging again. I have a compulsion to completeness, and it freaks me out that I let 10 days of 2015 go by without a blog entry. So I'm going to paste in some material from my journal, the year-end roundup that I wrote on Wednesday, December 31. That's an old tradition from when I journaled regularly some 20 years ago. I would do a monthly roundup of accomplishments at the end of each month, and a yearly roundup of accomplishments at the end of each year.
2014 Yearly Roundup 
Professional/money gathering: I won't share financial details, but I invoiced considerably more for medical writing projects than in any previous year. Also made some bucks on our first successful outing as investors in a fix-and-flip business out in Suffolk County, where we are not dealing with the insanity of the Brooklyn housing market. That was not the plan earlier in the year. When we refinanced in the spring, the idea was to get cash for our garden level renovation, and while we were at it, pull out enough cash from the equity in our home to buy another brownstone in one of the new frontiers, particularly Bushwick. But as it turned out, 2014 was the year all the housing prices in brownstone Brooklyn equalized. There were for all intents and purposes no more frontiers, no revitalizing neighborhoods where you could find a relatively affordable house. So instead, we invested the proceeds in some other ways. The fix-and-flip business is working out well. The aggressive brokerage account, not so much. Win some, lose your shirt some. The important thing is to learn from your mistakes.
Creative: Of course, the book came out. That's great, but I suffered some post partum. I wished I'd crammed another 30 poems into it. It didn't get as much attention (reviews, etc.) as I would have liked. I didn't do many readings. It's all really nobody's fault but my own. And that series of disappointments, manufactured in my own silly little head in response to something that should have been an unmitigated good, started my slide into the depression I experienced starting around April. It didn't come out of nowhere. When I look back at my 2014 journal, on January 1, I wrote that I was concerned with getting old and feeling like a failure. And those feelings only got broader and deeper as spring wore into summer. It got really bad, then it started to get better, now it's a work in progress.
But back to creative accomplishments. Out of the depths of my depression, I took my ass in hand (is that a real thing?) and starting pushing really hard on new submissions of usually old work (since there really was no new work, since I hadn't written much poetry at all since I resumed work on my long-deferred PhD in 2005). The result was that I placed a goodly number of poems for publication (acceptance dates in parentheses). Jeffery Berg, bless his popular-culture-and-poetry-loving-heart, took "Nursing Home: Courtyard" for the National Poetry Month feature on his blog (03/13/14). APR took "Law & Order," "Postmodernism," and "Songs for Young Lovers" (07/30/14). Court Green took "Delivering the News" (08/08/14). Alex Dimitrov took "Last night," for the Poem-A-Day feature on Poets.org (07/21/14). Columbia Poetry Review took "A Poem about Dead Lovers" (09/25/14). Stephen Mills took "Killer Algae" for Animal (10/01/14). In October, Joseph Harker took eight poems for Assaracus: "At the Phlebotomist's," "Casual, Anonymous," "First Flight," "How to Fuck," "I Married a Slob," "Love Poem," "Moods And Tenses," "The Beach at East Orleans."
Perhaps most important, I pursued poetry friendships with with two wonderful poets who had been hiding in plain sight under the eaves of my life for many years. Finding mentorship and building community has always been a problem for me, and I think it's a major reason why I have not achieved some of the things I had wanted to achieve earlier in life, like more publications and an academic career. So again, out the depths of that spring and summer depression, I pushed myself to receive what the universe was offering, and when these two beautiful people reached out to me, I grabbed hold, and we have continued meeting to offer emotional and moral and creative support to each other for months, and these relationships are continuing and growing in 2015.
And in fact, it was a slow process, but I did finally start writing more, producing more new work. I think this will continue and increase in 2015.
Health/wellness: Well, as I have already noted, this was a sore spot in 2014. The major problems were depression, anxiety, and insomnia. Lots of things in my life that this can be traced to, but at some level, it's also just about brain chemistry, isn't it? It got really bad, and now it's getting better. I've been writing about my adventures with psychotropic drugs on Facebook. And then there's therapy. Which I need to make better use of in 2015.
Something that I feel is part of health and wellness, but which I hesitate to write about in any public forum, is my sex life. Because it involves another person, namely, my husband. So I have to think about the extent to which I want to discuss sex in this blog, or anywhere else for that matter. Issues of love, partnership, relationship, marriage, monogamy, sexual openness, and embracing certain aspects of my own sexual identity. And related to all of this, issues of HIV, my own HIV infection and treatment, and the advent of pre-exposure prophylaxis (PrEP) which is providing me with a whole new generation of HIV-negative boys who have joined my pool of potential sex partners. Indeed, maybe SEX should be it's own category in these musings and recountings.
2014 was a rough year. Memory may not be reliable, but I think of it as the worst year of my life to date, despite some of the good things that happened this year, like the publication of my first book. I count it as worse than the year my father died, worse than the year my mother died, worse than the year I tested positive for HIV, worse than any year of any breakup with any boyfriend. Because in all of those years, from somewhere in the depths of my grief and pain and anger and disappointment, I retained those most powerful motive force of humanity: hope and desire. I believed in a future, and I wanted things. For much of 2014, I was completely hopeless and totally devoid of desire. I wanted nothing. I had no goals, no objectives. I often felt that I was simply waiting out the next 30 years or so until I die. That's pretty bad. That's depression, some kind of depression, whether it's major depressive disorder or adjustment disorder or whatever diagnosis and corresponding insurance claim code you might want to assign to it. But things are getting better. Quite a bit better. Much better. And that leads me to use a word I've been very hard pressed to use for many months:
Grateful.