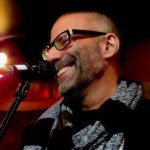 I was born in New York in 1961 and grew up in Coney Island in what we would now call "affordable housing" across Surf Avenue from the roller coasters and Ferris wheels and down the block from the Bonomo candy factory where they made Turkish Taffy, the vanilla scent of which was the perfume of my dreams. The Atlantic Ocean was my swimming pool, the beach my backyard, the boardwalk my bicycle path. My parents were first generation Jewish immigrants from Eastern Europe, children of the depression and its poverty. Rather than attend high school, my mother worked to support her family. My paternal grandfather was a shoemaker. My maternal grandfather sold rags from a cart. My grandmothers, of course, kept house and raised children (although my father's parents, both deaf mutes, separated when he was a child and put him and his kid brother and sister in foster care, where they lived in different homes until my father, at the age of 16, got himself custody of his siblings and reunited his family under one roof). My father served in the Pacific Asian Theatre in World War II.
I have a BA in Comparative Literature from Columbia University, an MFA in Creative Writing from New York University, and a PhD in Classics from The Graduate Center of The City University of New York. My poems, essays, and reviews have appeared in The American Poetry Review, Animal, Assaracus, BLOOM, Court Green, Columbia Poetry Review, OCHO, Painted Bride Quarterly, Classical World, and other journals, as well as in the anthologies This New Breed, My Diva, Divining Divas, Rabbit Ears, and Ancient Obscenities. I have taught at Brooklyn College, Hunter College, Queens College, York College, and the Graduate Center, all of which are campuses of the City University of New York, as well as at Montclair State University (Montclair, NJ) and The University of South Carolina (Columbia, SC).
After sojourns on Morningside Heights, the East Village, and Columbus Circle, I now live in Bedford-Stuyvesant, Brooklyn, with my lawfully wedded spouse, the poet Jason Schneiderman, and a backyard colony of stray and feral cats. In 2015 I started Indolent Books, an independent poetry press.